Request Equipment
Do you know children in need of assistance? Please email kidsplay@globallgiving.org to make a formal request for equipment. Please include the following information: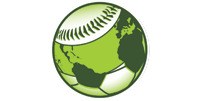 1. Equipment wish list including quantity of items.
2. Number of children who will be impacted by this donation.
3. Exact address and contact information for request.
4. Date at which the donation is needed.
5. Background information on your program or the recreational programming in which you're creating.
Send us an email at kidsplay@globallgiving.org